We certified for our quality, and we always give you the best customer experience.

By winning ISO 9001:2015 Quality Certificate, IAF Quality Certificate, RoyalCert Quality Certificate as well as ECO Friendly Quality Certificate, we continue to confirm the safety of our Naturelac products and how safe our products are for you, the consumer. Also, we manufacture the highest quality, exquisite finish paints with the aim of keeping you, our customers, healthy, and the fact that we provide our high quality Naturelac paints at a very low price will be beneficial to you as a customer. In the face of the current economic crisis, we strive to provide you with high-quality paint products at low prices because we know you, the customer, very well
We Are Providing You The Best
Naturelac is a Sri Lankan product.

Naturelac Paints was introduced to the Sri Lankan market in 2011 with a range of effective and sustainable products that went beyond outdated tradition and utilized modern technology recognizing the gaps in the market for high quality paint products. Our main aim is to produce with proper quality and sell to the customer at a low price.
Our company has already been awarded the ISO 9001 : 2015 International Quality Assurance Certificate, and according to the business philosophy of " ලංකාවේ අපේ දෙයක් ", we provide a high quality product line with competitive standards to all domestic customers.
We have many years of experience in wall coatings, waterproof coatings, wood coatings, iron coatings, etc. and have many beautiful natural colors.
Golden Feather Award 2021
In the last year 2021, we were awarded the Golden Feather Award 2021 by Naturelac as the best paint manufacturing company in the island. Thus time and again we confirm the high quality of our products and the trust you have placed in us.
Numbers Speak For Themselves!
We Have qualified in several ways
SLIM SMEDA SME Devolopment Awards 2022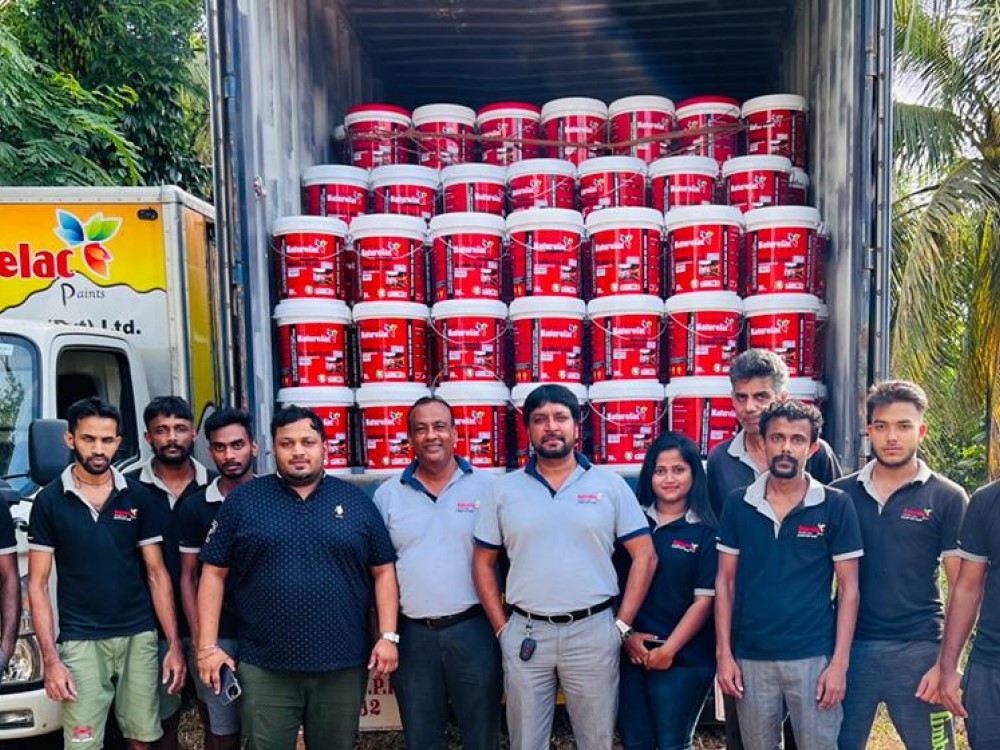 First export to 🇲🇻 Maldives